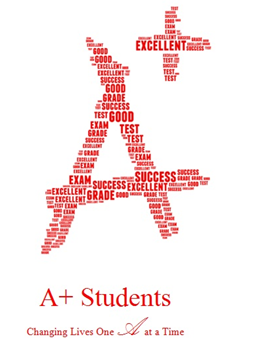 A+ Students was established in 2013 by three students who provided after class tutoring to a small classroom of kids. It has since evolved into an international organization that has helped thousands of students. The company's mission statement is to help kids realize their true potential and guide them in the path of greatness and success.
The company thrives and lives by their motto of 'changing lives one A at time' by not only helping local students pursue their goals, but also help provide educational material to local and international students in need. More information on this can be found on the Social Cause page.
Our families have seen amazing results on how their kids have increased their confidence, their grades and their interest in school. Our consultation and program is specifically designed to create a road map of success for the kids that will have an everlasting effect on their future.
Contact us for more information and a free consultation.
A+ STUDENTS
Toronto, Ontario,
M5J-2S1
Email:

admin@aplustudents.com